With Blank
For someone who has named themselves Blank their actually personality could not be further from the truth. Zander "Blank" Padwick brings many things to any broadcast he's on. Whether it's his game knowledge, the hype he brings, or his magnificent fashion choices. Whenever you see Blank on a broadcast you know you are in for a treat. I got to talk with Blank about his start in esports and how he got into casting.
1. I start most of these interviews with a question about how you first got into gaming. For me it was the PS1 way back in the year 2000 but what about you? When did you first fall in love with video games?

I originally only played video games with my brother who I give all credit to for nudging me down this road! We used to play this game called The Unholy War. My brother would whoop me senseless in that game. Thinking back that is probably from where I got my competitive nature. Looking back on the images of this game it gives me such good memories. However, I have always been and always will be a mega fan of story-driven games. Halo And specifically Halo competitive was that one game that had me so hooked, I might as well have been a fish on a line. I played that game religiously and made some amazing friends through it, and although it was the game I loved I think it was the friends that made me stay within this incredible community.

2. So now let's transition to how you got in esports and Overwatch. For a lot of people, Overwatch if their first esports game but for you were there any esports beforehand that you dabbled in?

I adored League of Legends, maybe a little too much at times, but that's where I first saw casting and the whole big world of esports. I was pretty young though so it seemed like a pipe dream at the time. It's a funny story though because I did actually start out casting in Overwatch at an event called Insomnia. I was an admin for the community cup and my girlfriend told me that I should give commentating a go. So I did! And that was that. My foot was in the door and someone had slammed the door shut behind me so there was no way I was getting out of esports. It gave me such a buzz! Fast forward half a year and I was casting on the big stage for Insomnia.


"That atmosphere just seems to bring out the best in you when shoutcasting. I get really excited and get goosebumps when I start to hear the crowd cheer, channeling that into your cast is effectively is difficult but the outcome is fantastic. It's too quiet all on me sen in my bedroom!"

3. I remember we talked once about how you started casting and how you originally really wanted to be a Play by Play (PbP) caster. Fast forward a little while and now you're a very good color caster. How did you eventually make the swap and what drew you more towards color casting?

When I first started out you hear all the big moments of esports being clipped by people and it's hyping up a big fight in the finale. I really do admire the finesse of these casters, but when I first started out I just could not get the hang of it. Surprisingly I've jumped back into PbP a little recently and I can do it Whoop di Doo!

But back to your question I originally switched on the advice Dezachu from Contenders. He said I might be more suited to that kind of thing – that man is one hell of a mentor let me tell you that now. Gradually though I just started to be fascinated by the intricacies of Overwatch. I may never be as smart as a coach or a player but I just love being able to help the audience understand the game a little more or break down big plays, discussing those with my casting partner. It's fun and for me casting at it's purest.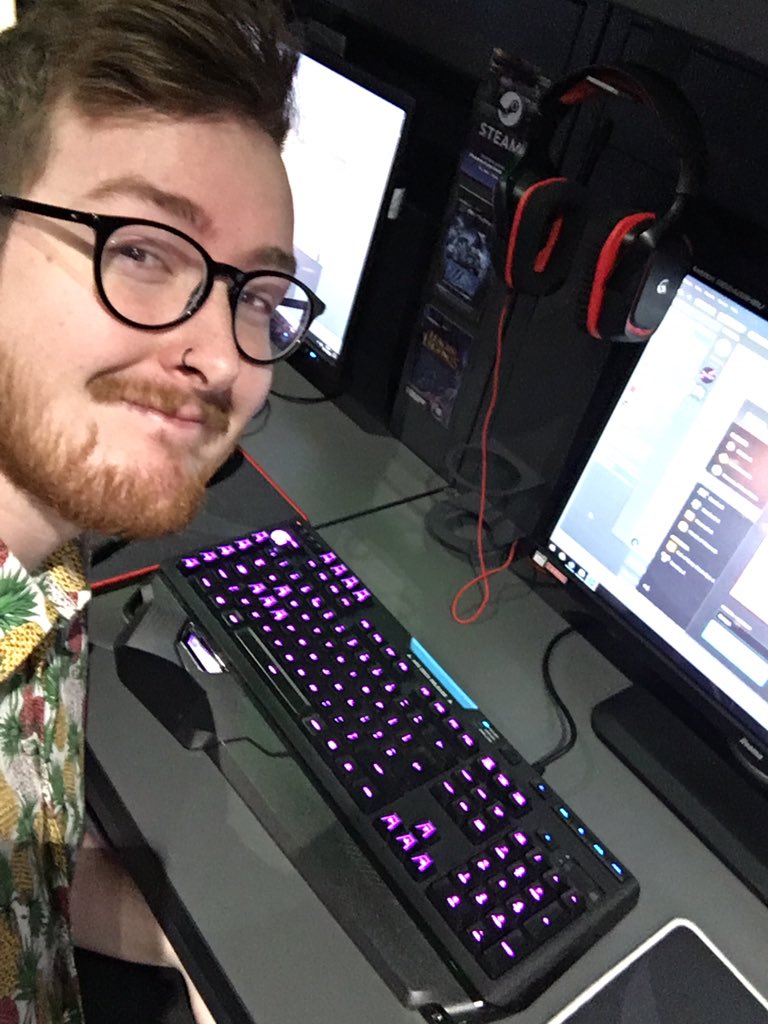 4. Recently you've been part of Belong Arena Clash and have been able to cast a couple of LANs as well as being able to cast at Insomnia (a UK based LAN event). What is the thing you love most about casting at LAN rather than how we normally cast in our bedrooms?

Hell YEAH, buddy! Man, when I got the email through to do Arena Clash I swear I was bouncing off the walls. Arena clash really gave me my first big start in esports and I've gone on to do a lot with them. I talked earlier about Insomnia but the best thing about casting at a LAN is having the buzz of the crowd around you. That atmosphere just seems to bring out the best in you when shoutcasting. I get really excited and get goosebumps when I start to hear the crowd cheer, channeling that into your cast effectively is difficult but the outcome is fantastic. It's too quiet all on me sen in my bedroom!

5. I asked this questions to Geo in my last interview but I wanted to get your thoughts about it. Everyone in the UK seems very close to each other throughout all the levels of casting. You all seem like great friends and genuinely always have a good time. What's it like having this support group around you and being able to do something you love with all your friends?

It's amazing being able to hang out with all these people and get advice from them. I think Geo likened them to a family and that's very true, we all have each other's back. I've made some amazing friends along the way. My long-time casting partner John Allen has just moved to Spain for some gig. I was honestly sad and happy when he made the move. It's crazy how close you get to people in this particular industry. As much as it's crazy it's also very rewarding being able to have such good friends, and for that I'm grateful.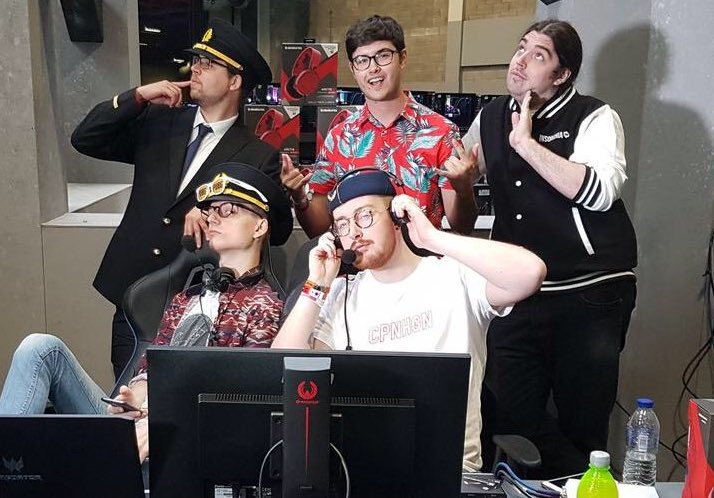 6. You've also been dabbling a little bit in PUBG recently with your casting. Do you think it's good for up and coming casters to be able to branch out towards different games that they enjoy?

PUBG is really tough because in OW there's a very clear ladder for casting, which is OD – Contenders – OWL. With PUBG the events are few and far between, the top events already have some very good and consistent casters so if you want to break into the industry you best bring your biggest sledgehammer that you own because it's not easy. However, I will say that casting the game has been some of the most fun I've had with a game just because there are so many variables to enjoy!

To any caster wanting to get into PUBG just keep grinding at it, I've seen some very smart casters out there who have yet to be noticed so keep jumping and hopefully the big guys will see your face over the fence.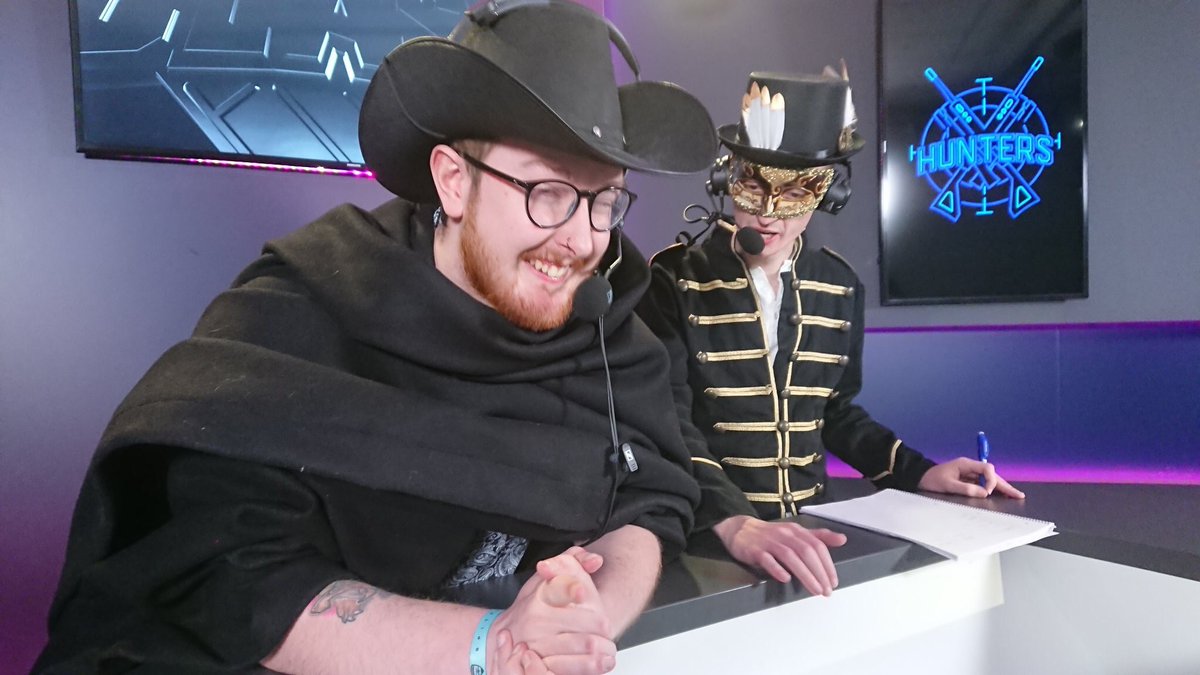 7. What is the secret to making your hair and beard look so good?

Many years of experimentation and going through phases looking like a homeless person, which arguably I still look like on some days!
You can follow Blank on his twitter @BlankCasts and catch him casting the Semi-Finals of Chinese Contenders on January 12th on the official Overwatch Contenders channel.